In a town brimming with talent, your Choctaw Wildfire has quickly become one of Austin's must-see acts. With their 3rd release "Uh-huh", Choctaw Wildfire once again reinvents the concept of American Music serving up a decidedly New Orleans influence and intricate horn arrangements while maintaining the trademark "omniscient" guttural beauty of Pierce's vocals. Raoul Hernandez of the Austin Chronicle describes the vocal performance on "Uh-Huh" as having "omnipresence" and notes that the album sounds like "they cut it live at the Preservation Hall in New Orleans".
Back in 2015, The Chronicle called Choctaw Wildfire one of the "
Best New Local Act
" and praised their sophomore album Nowhere as one of the best local releases that year. 
While the band's raw intensity has captured the attention of the home town faithful, the intimacy and intrinsic beauty of Charlie Pierce's songs lie at the core of Choctaw Wildfire's appeal. There is great power in life's simple truths and Choctaw Wildfire proves this with every performance.
CHARLIE PIERCE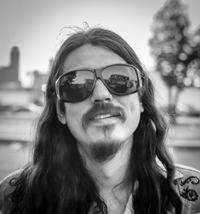 Fronted by pianist and songwriter Charlie Pierce, whose deep riveting voice and dark narrative songs have drawn comparisons to Johnny Cash, Nick Cave, and Tom Waits and a piano pedigree that includes study with internationally renowned Chicago legends Chris Foreman of the Deep Blue Organ Trio (a protégé of Jimmy Smith) and Erwin Helfer (who played with Muddy Waters and performed regularly at Preservation Hall), your Choctaw Wildfire represents the culmination of a lifetime of Charlie's dedication to his musical craft.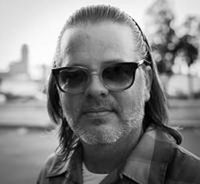 Manning the drums for your Choctaw Wildfire is Lee Potter, a 20 year veteran of the Austin music scene and longtime spark plug for acts like Jeff Hughes, Cornell Hurd, and Bracken Hale. He has toured with Rosie Flores and Dale Watson, appeared on Austin City Limits (with Watson), and can be found on recordings by the Derailers, Chaparral, Charlie Burton, and the LaSalles among others.

Born and raised outside Detroit and splitting his childhood between there and rural Michigan, Jeremy's been picking a guitar since the age of 8. He moved to Chicago at 17 to study music and cut his teeth playing with a wide variety of Chicago acts. In 2016, his love of the music of song crafters like Townes Van Zandt and the ideals of "old Austin" led him to Austin where he's been performing actively in bars and clubs. One fateful evening, performing in a psyche band on the same bill as your Choctaw Wildfire, Brandelick and Pierce hit it off discussing Clarence White and pedal steel guitar. Ever since, Brandelick has manned the guitars and pedal steel with your Choctaw Wildfire.

Joining your Choctaw Wildfire on electric and upright basses in 2017, Jack Shultz is a ten year veteran of the Austin music scene. During his tenure in Austin, Jack has served as a go-to session musician and provided the bottom for local favorites Red Dirt Rebellion and The Swamp Bats.

Guitar wizard and Austin legend, Spencer Jarmon, joins your Choctaw Wildfire.